İTÜ Araştırma Dekanlığı E-Bülten 2021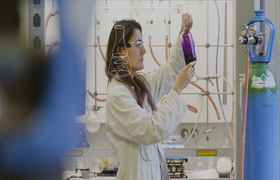 EELISA INNOvation and COmmon REsearch Strategy (InnoCORE)
EELISA InnoCORE is the research and innovation wing of EELISA. Based on EELISA ecosystem, its communities and the challenges identified therein, InnoCORE is intended to delve deeper into the institutional transformation initiated by the Alliance, by focusing on its R+I dimension.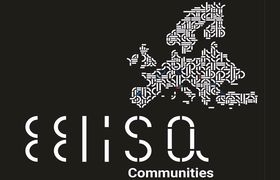 EELISA Communities Are Open to Your Contributions
"EELISA communities are diverse and ever-expanding nodes where education, research, professional experience, and societal challenges merge. Feel free to contact the respective Community leaders directly by e-mail and start the exchange of ideas. You can also start your own communities in collaboration with EELISA academics.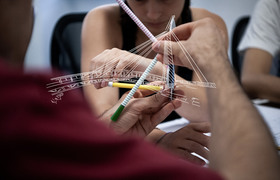 EELISA Unfolds
Unlocking full innovation capacity building and entrepreneurship, EELISA Unfolds is an initiative led by EELISA members. This component of EELISA is set to contribute to the transformation of higher education institutions into key players of the entrepreneurial and innovation ecosystem.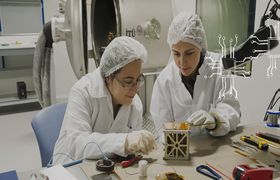 EELISA Labs
EELISA Research and Education Collaboration Plan aims to provide a science and engineering gateway for research, collaboration, teaching, learning, sharing resources, publishing data, and building EELISA communities. Thus, it includes activities such as "First Laboratory Experience for undergrad students" to facilitate a fruitful collaboration among EELISA research groups and upscale synergies with partners and "Graduate Student Research Internships at International Research Laboratories".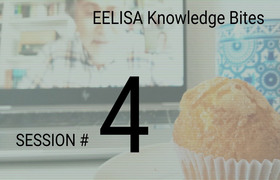 Using the CDIO methodology in Project-Based Learning subjects
This session is meant to introduce the CDIO (Conceive Design Implement Operate) methodology for project-based learning courses. Experts Prof. Juan Manuel Muñoz Guijosa & Andrés Díaz Lantada (UPM) will use two successful examples of its application: the 12 ECTS CDIO Course, "Engineering Design", taught since 2014 in the first year of The Industrial Engineering Master at ETSI Industriales (UPM); and an "Express CDIO" course held during 4 days at the three H2020-UBORA design schools in Nairobi (Kenya, 2017), Pisa (Italy, 2018) and Kampala (Uganda, 2019).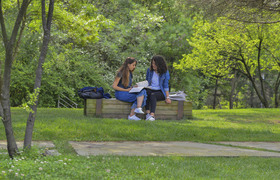 A new course on the Sustainable Development Goals has been opened!
Pioneer in implementing the United Nations' Sustainable Development Goals among the universities in Turkey, Istanbul Technical University has been a role model with the English for Academic Purposes through Global Goals course, which was approved for the 2021-2022 Fall term. The course, enrolled by students from different departments and faculties, introduces 17 Sustainable Development Goals.
Human Rights Under Fire!
On the occasion of Human Rights Day 2021, Université PSL is organizing an international conversation between the former French ambassador for Human Rights, M. François Croquette, and the Director of the French government program for at risk academics and artists, hosted by the Collège de France, Laura Lohéac. Time: Dec 9, 2021 06:00 PM in Paris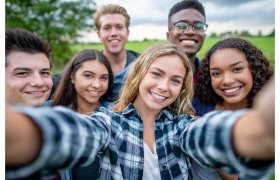 European Universities Community
The European Universities Community (EUC) is a grassroots initiative gathering student representatives from European University Alliances to give them a voice in the Conference on the Future of Europe. The project has already started and will run until March 2022.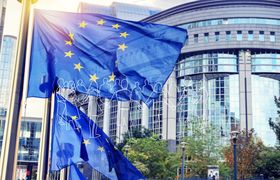 Erasmus+: Nearly €3.9 Billion in 2022 for Mobility and Cooperation in Education, Training, Youth and Sport
The European Commission launched the calls for proposals under Erasmus+ call for 2022, following the adoption of the 2022 annual work programme. With an increased budget of nearly €3.9 billion for the next year, Erasmus+ will continue to provide opportunities for study periods abroad, traineeships, apprenticeships, and staff exchanges and cross border cooperation projects in different areas of education and training, youth and sport.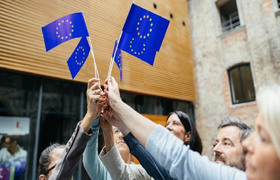 ATHENA European University Seminar Series
EELISA members are invited to ATHENA European University seminar series on 'The European University initiative, from European policy to practice on the ground: Solutions for smart integration,' which will take place from November 18 to February 28.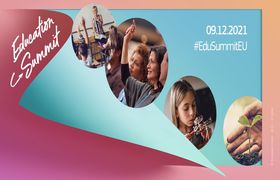 Fourth European Education Summit: The Next Decade of European Education
How can smart investment lead to high-quality education and training? What can be done to progress the green and digital transformations of the sector? In the European Education Summit, participants from across the EU will discuss ideas and best practices to seek answers for these questions. Prior registration will not be required to watch the live web streaming, which will be available on European Commission web page in English only. You can also keep up-to-date with the latest on the Summit on social media.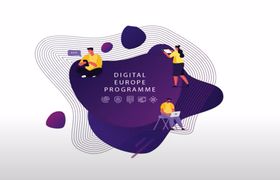 The Digital Europe Programme: Calls for proposals in advanced digital skills
The Digital Europe Programme (DIGITAL) is a new EU funding programme focused on bringing digital technology to businesses, citizens and public administrations. The European Commission has begun to look at a greener Europe through the lens of the European Green Deal. At the same time, it is opening up discussions about the move to a more digital world - the digital transition.